MIND YOUR
OWN BUSINESS
AND LEAVE
THE REST TO US
The Best Value Europe‑based Team
To Develop and Support Your WordPress Website
A trusted team of problem-solvers, developers and designers to support your WordPress website
Adwise is a Ukraine-based team of enthusiastic entrepreneurs, front-end and back-end developers bonded together with one idea – to create an affordable service for business owners offering WordPress website development and maintenance.
If you are looking for a true WordPress guru, you've come to the right place! With a desire to step outside of the box, we offer you an inspired development plan to expand your company's web presence and appeal to a wide and creative audience. Now all you have to do is sit back and focus on your business essentials.
What we do
Taras Bilous
Co-Founder
I am passionate about IT and the way it solves every problem that people run into. I have vast experience in Business Development, and Project & Product Management, combining the best of both worlds. "With a 'roll up my sleeves' attitude" I set targets and get them done in a timely manner.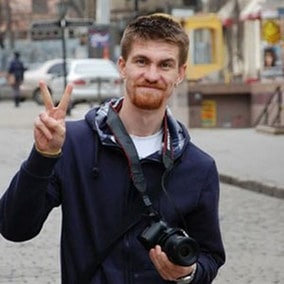 Iurii Borsuk
Co-Founder
Hi, I'm Iurii, I'm a bit of a crazy world traveling Ukrainian geek, but most importantly, I'm an energetic and enthusiastic Software Engineer, with a ton of experience in not only customer support but management too. So be prepared for only first-class client care!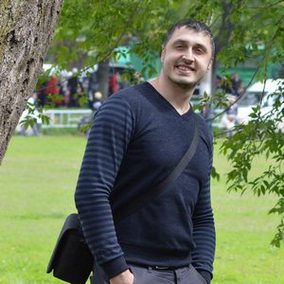 Dmytro Yenin
Team Leader
With over 15 years of professional experience behind my back, I'm a person that wears many hats – whether it's custom PHP development, UI/UX design, or system administration, I can handle it. And when it comes to bug fixing I'm a true Sherlock Holmes. Also, I'm a big dog lover and my pets won many awards in various competitions.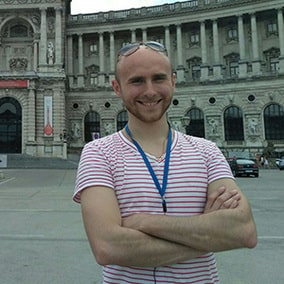 Yurii Khoptii
Sr. Developer
I change the code to fit specification and not vise versa. I am responsible for both back-end and front-end development, including work with WordPress themes and plugins. With diverse programming skills along with a proficient understanding of versioning tools I turn coffee into a piece of code.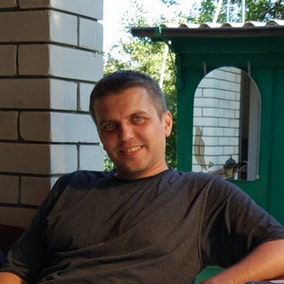 Alex Bobylev
Sr. Developer
Most of all, I like back-end programming with WordPress, though I'm also strong at front-end, speed optimization, and security.
Development of a new project or finishing an existing one does not really matter if, in the end, we get a decent product.
In my spare time, I love cooking, cycling, and going to a gym.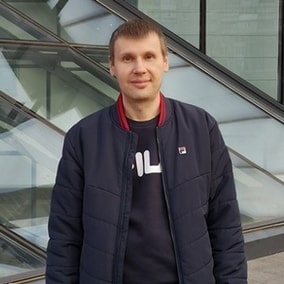 Viktor Viriutin
Developer
My strongest side is a great balance between a back-end and front-end development in WordPress, thus I can handle a project from scratch on my own. I'm very excited about learning the secrets and tricks behind the use of common technologies. Also, I am interested in cyber security and the ways to protect software against various vulnerabilities.
WordPress web development services we offer:

Custom WordPress Web Development
Whether you need a custom theme developed from scratch, develop a multi-vendor marketplace or just make a few tweaks to your existing website, we've got you covered! Only your imagination is the limit, so here are just a few examples of what we can do for you:
White label WordPress custom theme development
WordPress page speed optimization
WooCommerce based membership website development
E-commerce website development

WordPress Plugin Development
We all love WordPress for the biggest variety of extensions (plugins) it offers. Any other CMS doesn't stand even close to it. However, it may happen that any of them don't fulfill your requirements. Don't worry, we're glad to help with:
WordPress plugin development from scratch
Existing WordPress plugin customization
WordPress Plugin configuration

WordPress Migration And Maintenance
Do you need to change your hosting provider, install a new WordPress instance on your VPS server or just migrate your website to a new environment? Do you want to make sure your website is secure, updated, and running 24/7? Then we're glad to help with the following:
WordPress website migration to any hosting provider (Bluehost, Siteground, WP Engine, Kinsta, AWS Lightsail etc)
Install WordPress instance on your VPS server
WordPress website maintenance: security, backups, uptime monitoring, managed updates etc (see our Plans for more info)
API Integration
Nowadays, there are plenty of web-based SaaS products that can help you to enhance your business. If you need to integrate your WordPress website with any third party provider, we're here to help you with:
WordPress REST API integration
WordPress XML feed integration
WordPress integration with any payment gateway

Free WordPress Consulting
Have you got an idea but you're not sure if it can be materialized using WordPress? Or do you have some Word Press related issues and just want to discuss it with a WordPress expert? Feel free to get in touch with us for 1-hour free consultation on the following topics:
MVP development using WordPress CMS
SaaS product development using WordPress CMS
Any technical issues with your WordPress website
Benefits of using WordPress vs other CMSs

Dedicated WordPress Team
Are you looking to hire a remote WordPress developer? Do you need an extra pair of hands to help your in-house WordPress developers with a project? Or do you need a dedicated team of Senior WordPress developers? Here's what we offer:
A dedicated senior WordPress developer assigned to your projects only
A dedicated team of 2 or more senior WordPress developers assigned to your projects only
Part-time of full-time remote WordPress developers
Basic
Monthly Security Scaning
Monthly Backups
Monthly Performance Checking
Adwise Support Plugin
Monthly Reports
Unlimited development hours
(35 USD/hour)
Free
Best Value
Premium
All of the Basic features plus:
Managed WordPress Updates
Daily Backups
24/7 Uptime & Security Monitoring
SEO Ranking
eCommerce Support
3 support tickets/month
Unlimited development hours
(33 USD/hour)
$129/mo
Enterprise
All of the Premium features plus:
Priority Support
Website Speed Optimization
Updates Performed in Staging
6 support tickets/month
Unlimited development hours
(30 USD/hour)
$289/mo
Do you feel like our services/plans are just right for you, but don't have a catchy website yet? Not a problem! We will be more than happy to help you build a customized site to spotlight your business. Starting from a simple theme to a unique design, or perhaps even a mobile application, - with Adwise you can get everything under one roof. Poke us for more info.
We enjoy sharing the projects and posts we make just as much as we enjoy creating them. Sit back & take a moment to browse through some of our recent completed work.
What are people saying?
"Before Taras and his team I learnt the hard way, I nearly gave up on finding quality, I am glad I didn't, they have been great. I pay more on an hourly rate than I have in the past, but I don't care because I spend less hours chasing them. They just get on with it. They are a pleasure to work with, I have already been able to line up more work with the confidence, I have them to support the projects. Don't think twice, book Taras and his team, they really are quality."

DARREN G. PRESCOT, GB
"Absolute dream to work with, it's hard to find people who are on the ball, and who work hard to understand your every detail. Taras and his team will work very hard until you are 110% happy, excellent communication which is rare."

PHILIP P. BELFAST, GB
"Love working with this team, they are great! You need to use them if you want honest quality work done. People who won't waste your time but who will deliver results and take care of your WordPress website."

CORINNE M. NEW YORK CITY, US
Have any questions? Shoot us an email and we'll be with you shortly.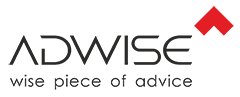 Copyright © 2023. All rights reserved